We Service Arnprior Residents: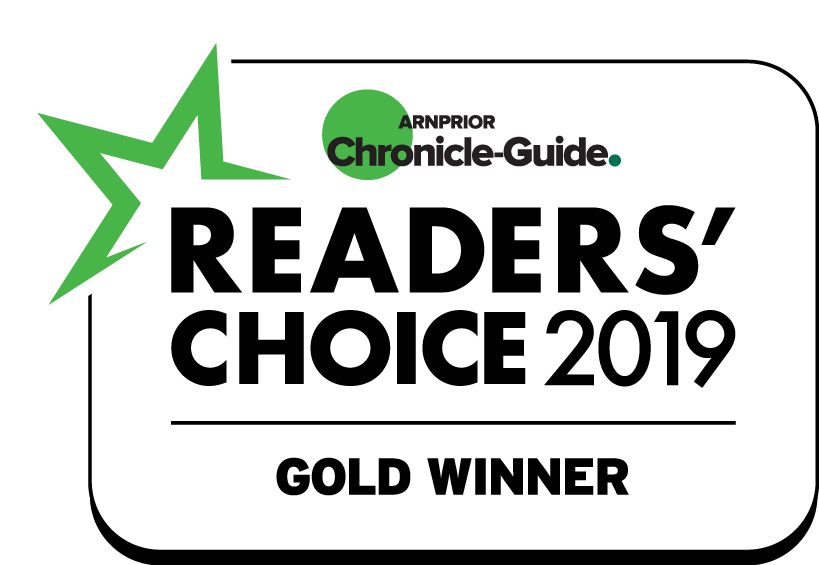 • Full-Service Pharmacy
•

Fill & Renew Prescriptions
•
Drive Thru Pick-Up
• Health & Beauty Products
• Supporting Seniors
• Service with a Smile!
If your looking for fast efficient service Excellent Care Pharmacy is the go to place. Sam and his team are helpful and ready to answer any questions or concerns you may have. I love the drive – thru service.
Karen Bancroft
Excellent staff & a GREAT idea having the drive thru. It makes life that little bit easier.
Darren Wood
When I switched over to Excellent Care, it was a breath of fresh air. The service is fast and friendly.
Kudos to Sam and all his staff.
Love the drive through.
Rob Smith
Sam and his staff are the best. Sam goes out of his way to help no matter the situation. Love the drive-thru…makes it for seamless prescription pick up.
Louise Wilson
The Team at Remedy RX are exceptional. They show a level of customer care that I haven't received anywhere else. They work for your business and interact with you on a personal level that is unmatched. The attention to detail they show means so much when dealing with medications. Love them!
Brianna LaRose
Excellent service, Sam and staff very friendly making our visits a pleasure.
Barbara West & Joan Tetreault
The staff here is outstanding. The owner has always made me feel welcome and has always gone the extra mile for me. He sees my prescription he knows I suffer from anxiety and mental health issues and he always does his best to make me feel calm when I'm already tense being out in public.
His staff went above and beyond to help us afford my wife's grandmother's medication easier by even looking up tax breaks for us on their own time.
I wish I could rate this place higher.
Brandon Mezei
I used to use another pharmacy in town and found the service to be lacking. When I switched to this pharmacy I immediately noticed how great their service is. Kind, friendly, knowledgeable staff. It even has a drive thru window. Best pharmacy in town. Best pharmacy I've ever used.
Will S.
Sam the pharmacist was able to help me when I was down with the cold. I had no idea of what products I should choose and decided to ask for help. After describing my symptoms to the pharmacist he was able to take time to pick the best options for me and explain what it was going to cover. I feel much better now and I owe it all to them! Thank you!
Brandon Potter
Staff are very friendly and professional. Their customer service is second to none. They are always willing to make your shopping experience positive.
Stephen
Great customer service. Friendly and knowledgeable. No waiting 24 hours or longer for medication. It's in the mall so totally accessible. No having to get medications picked up by someone else because I can't get in. Love Remedy RX!
Renée Mondor
Great service and great staff always helpful and go out of their way to accommodate you .
Pat Wall
Staff were very friendly, and the social distancing protocol was excellent!
JC
Remedy RX is the best drugstore in Arnprior! Sam and his staff know you by name and welcome me you the minute you walk in. They fill you prescription within minutes, and make you feel like family.
Margie Klimpel
Excellent service as usual
Percy Wall
I want to personally thank Kelly for going above and beyond today in helping my mom get her medicine. She was so kind and I am very very grateful to her. Best service and pharmacy by far.
Karen Paulk
So happy we switch all our prescriptions here.
Super efficient service, friendly staff and great follow up when my prescriptions are ready. Highly recommend!
Paul Woodrow
Great service ! Very happy that I switched drugstores. Always friendly and happy to help
Would recommend 100%
christine brodersen
Very pleased with the quick service and love the pick up window!7
Lesley Barr
Fast service, wonderful friendly staff! Super glad I switched to Excellent Care when they first opened in Arnprior!
Sue Nicholas
Sam and his team are a whole new kind of neighbourhood pharmacy. From the drive-through prescription window to the personalized care this was 10x better than my usual SDM experience!
D Mackintosh
The best service ever – friendly helpful and very professional! How wonderful that you set up drive in access before this emergency began. We are immensely grateful!
MARY ADAMS
Knowledgeable staff who put customers/patients first. Service is always fast and friendly and with the drive-thru its more convenient then ever to get your prescription filled or obtain the advice of one their great pharmacists.
Darren Wood
BEST customer service in town! Always super friendly and helpful. Sam found a medication my boyfriend was taking That was life threatening that all the other pharmacists missed!! I'll never go to anywhere else!!! I love going in either for medical reasons or just simply picking up a few items and they always greet me with a smile and by name 🙂
Id recommend this pharmacy to anyone and everyone!
Ashley Green
Friendly, fast and awesome customer service! You cannot get this kind of service at a chain drugstore.
Kelly McGuire
Sam and his staff have looked after my needs with the utmost respect and privacy. I have used their service for about 5 years and would recommend them to anyone wanting to be treated like family.
Richard Ramsay
Professional and genuinely caring service. Great team of ppl who know customer service. Their handling of the Covid-19 vaccine appointments and how they administered the shots was super. Our prescriptions have already been transferred!!

Andrea Clay Wagner


4/29/2021

Excellent kind staff, clean observes social distancing. Got my vaccine here and after the pharmacist found out I waited 6 hrs for my shot, he gave me bottled water so I would be comfortable. A terrific pharmacy.

Jennifer Eady


5/03/2021

Very efficient service, friendly staff.. Competitive prices on over the counter and sundry items. Drive Through Window is a bonus for those with mobility disabilities, but now with COVID 19 it is an additional safety measure for everyone to use!. Highly recommend!

Cathy Wallace


4/23/2020

We went there for our covid vaccine. Such a smooth process! The staff and pharmacist were really nice. Great customer service!

Nicole Crutcher


5/02/2021

Sam and Jennifer and Kelly and company have done an excellent job managing the COVID vaccines. Jennifer is doing a phenomenal job getting everybody registered and organized. I would always recommend Excellent Care for prescription needs and especially after today! Excellent job to all of you!

Michelle Ward


4/29/2021

This Pharmacy gas been great. Very accommodating always here for your needs.

Tracy Bandy


4/05/2020

Great professional service

David Whyte


4/27/2020

This group of people are the best. Fast sn efficient. Used their drive thru today so fast and easy.

Patricia Kearsley


4/22/2020

Great customer service. Everyone there is helpful and they work with my Dr. for repeats etc.

Shelley McNab


4/17/2020

The best of the best. Nobody else can hold a candle to Sam and his crew.

Duane McManus


4/19/2020

I was with the other pharmacies in town for a long time. Met Sam and his crew when they first opened up and made the switch that very day, and I have zero plans on changing pharmacies now. Their name doesn't lie, you will receive Excellent Care at this pharmacy. Great staff, clean store, polite service, and always willing to go that extra mile. I recommend Excellent Care Pharmacy to anyone.

Ashley Sears-Wood


6/05/2020

Fast and friendly service is a priority for this pharmacy. I have enjoyed the service and have never had problems with anything!

Marilyn Tilley


4/19/2020

Sam and his wonderful staff deliver consistently great customer service! Very professional and friendly and will go the extra mile to price match and keep their customers happy. The drive through is so advanced and amazing especially during this pandemic! The staff is always friendly and helpful! Thanks for the truly excellent care!

Jill Sheffield


9/30/2021

I switched over to Excellent Care Pharmacy from another local pharmacy/store. Happy with the change. Since then, I have moved out of town with no plans of switching again. I would rather make the trip once or twice per month and know that I will receive excellent care from Sam and his fantastic team. I would recommend the switch. It was easy and well worth it!

Karen M. Irwin


7/15/2020

Staff are friendly, personable and professional. Their customer service is second to none. They are always willing to make your shopping experience positive. The new drive-through option is exceptional. This pharmacy has been able to maintain a "small town feel" while consistently remaining dependable when it comes to servicing a growing population.

Lisa McGregor


4/24/2020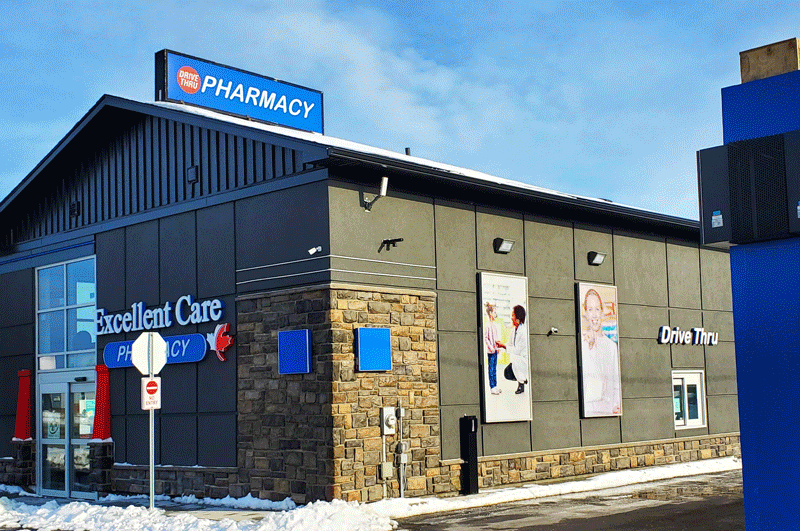 Drive Thru Pharmacy!
No more leaving the car to get your medicine. Avoid falling hazard in the snow. Sick child? Using a Walker? Urgent medical problem?
Pick up prescriptions fast from your car!
Supporting Seniors
Excellent Care Pharmacy carries specialized products for seniors such as walkers and reading glasses. On-going special offers for seniors and Seniors Days throughout the year.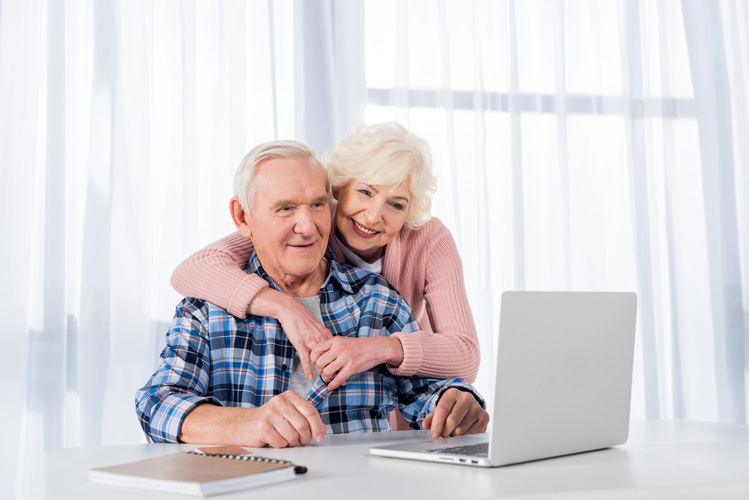 Your Local Arnprior Pharmacy
We love Arnprior and are excited to support all residents for a happy and healthy community.